Reference List
Asphalt Maintenance Vendor Testimonials
Recently someone asked me what I thought it took to build a successful business. I gave an answer based on what I have been fortunate enough to watch you do at Master Seal. You and I have worked together for over 25 years, based on a handshake. Therefore, Master Seal has built a reputation that reflects your integrity. The staff at Master Seal is professionally trained and equipped with the best equipment in the industry. Your customer service, expert installation and high-performance materials are what your customers have come to expect over the years. You continue to deliver and lead the market in pavement maintenance. Thank you for letting us be part of your success. Best Regards,
Lee F. Lowis
General Manager, Central Region
GemSeal/Surface Coatings Co.
Click to see original testimonial
We have worked with Master Seal/ Asphalt Management for the past 15 years. We have supplied them with concrete and also have had them do asphalt repairs for us.

Brent and the staff have been great to work with over the years. They always provide us with plenty of notice when ordering concrete. They turn our trucks around quickly and always order the appropriate amounts. They have a great working knowledge of concrete and follow the latest industry standards in placing and finishing.

We have also used them for asphalt repairs over the years. They have always responded quickly and professionally. They have been able to repair asphalt drives that we have damaged with their state of the art equipment.

In short, if you are looking for a company with an owner that takes pride in what they do, with a highly trained professional staff look no further. These are your guys.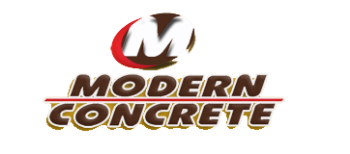 Jim Vaughn
Technical Sales Manager
Modern Concrete
Click to see their webpage
My name is Tony Rutger, Vice President of SealMaster Pavement Products and Equipment located in Romulus, MI. I have known Brent, Sonja, and their team at Asphalt Management Inc. for the better part of 20 years. I deal with asphalt contractors, municipalities, and Property Management companies all over the state of Michigan. It is easy to see why why Asphalt Management Inc. continues to set themselves apart as one of the premier Asphalt Contractors in Michigan! As a result, attention to detail, quality products and services, and the right people and equipment is who they are, and what they do! If you haven't experienced the Asphalt Management Inc. difference do yourself and your property a great service. Asphalt Management Inc. the Smart choice.
Tony Rutger
Vice President
SealMaster/ Michigan
Click to see their webpage
Asphalt Management Inc. Client Recommendations
We take pride in providing asphalt maintenance and snow removal customers with the highest quality asphalt products on the market and state of the art paving equipment.
Banks & Credit Unions
Dort Federal Credit Union
Ken Lawler, Facilities Maintenance
2845 Davison Rd., Flint, MI 48506
Restaurants & Bars
Bob Evans
Tom Eisen, Regional Facilities Manager
3776 S High St Columbus OH 43207
Churches
Mayfair Bible Church
Andy Putvin, Maintenance Supervisor
5339 W. Pierson Rd., Flushing, MI 484331
Contractors & Construction
Peddie Concrete & Building, Inc.
John Peddie, President
6499 N. Elms, Flushing, MI 48433
Retail Mall/Plaza
First Commercial Realty & Development Inc. 
Denise Stockinger, Facilities Maintenance
27600 Northwestern Hwy., Suite 200, Southfield, MI 48034
Retail Office
Grand Ridge
Ron Sabo, President
8245 Holly Rd., Grand Blanc, MI 48439
Car Dealership
Patsy Lou Williamson
Larry White, President
G-5111 Corunna Rd., Flint, MI 48532
Theaters
Trillium Cinema/ Argus Realty Group
Randy Sanocki, Manager
8220 Trillium Circle Ave., Grand Blanc, MI 48439
Insurance
Coordinated Insurance Services 
Tim Glavin, President
G-3489 Pierson Rd., Flushing, MI 48433