Concrete is one of the most vital materials used in a variety of construction sites including parking lots, walkways, curbs, gutters, dumpster pads, parking blocks, catch basins, walls, and ramps. Asphalt Management Inc. has over 20 years of experience in concrete services and repairs.
Asphalt Management Inc. has provided concrete maintenance for commercial and industrial businesses for many years. Whatever your needs are Asphalt Management Inc. has the experts and staff available to make sure your concrete job is done correctly and on time.
Failing or discolored concrete is a sign of moisture making its way into the material causing rebar to corrode. Cracking in concrete is often a sign of issues with the sub-base and a deteriorating structure. The "chalk" around a crack is a sign of moisture coming through the concrete. These warning signs should not be ignored as they could lead to major damage. Proper maintenance is required to maintain a safe and stable concrete and repairs should be made immediately.
Our concrete experts will visit your site and complete a thorough evaluation to determine the best plan of action to correct existing problems and prolong the life of your concrete. After the initial evaluation is complete, Asphalt Management Inc. will provide a written recommendation and a plan to optimize the safety and longevity of your concrete.
From asphalt to concrete flatwork, Asphalt Management, Inc. can handle your job.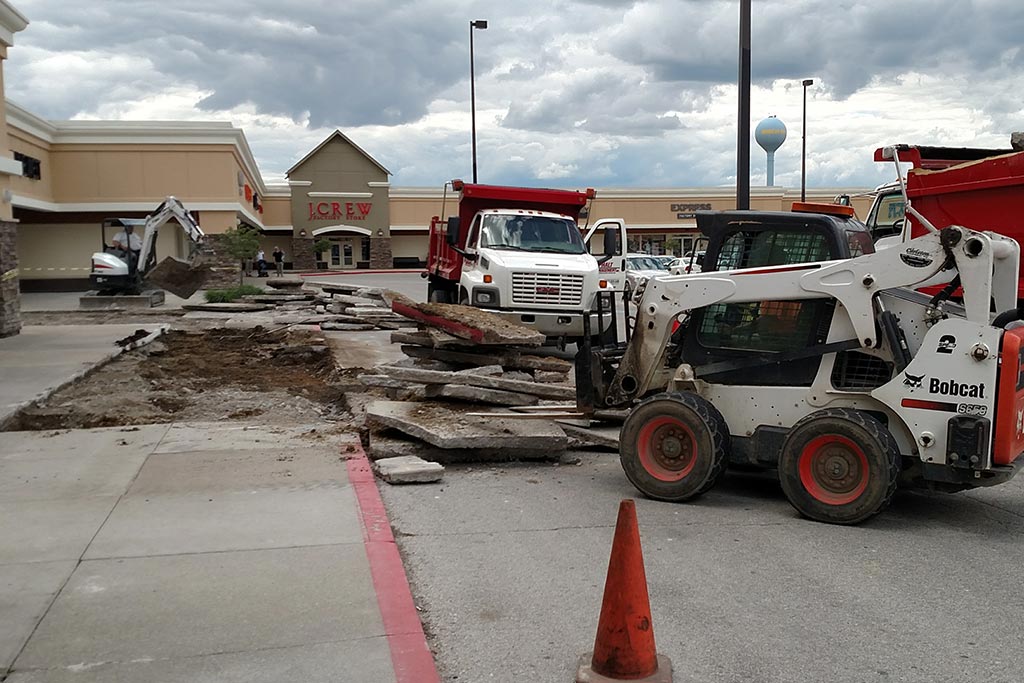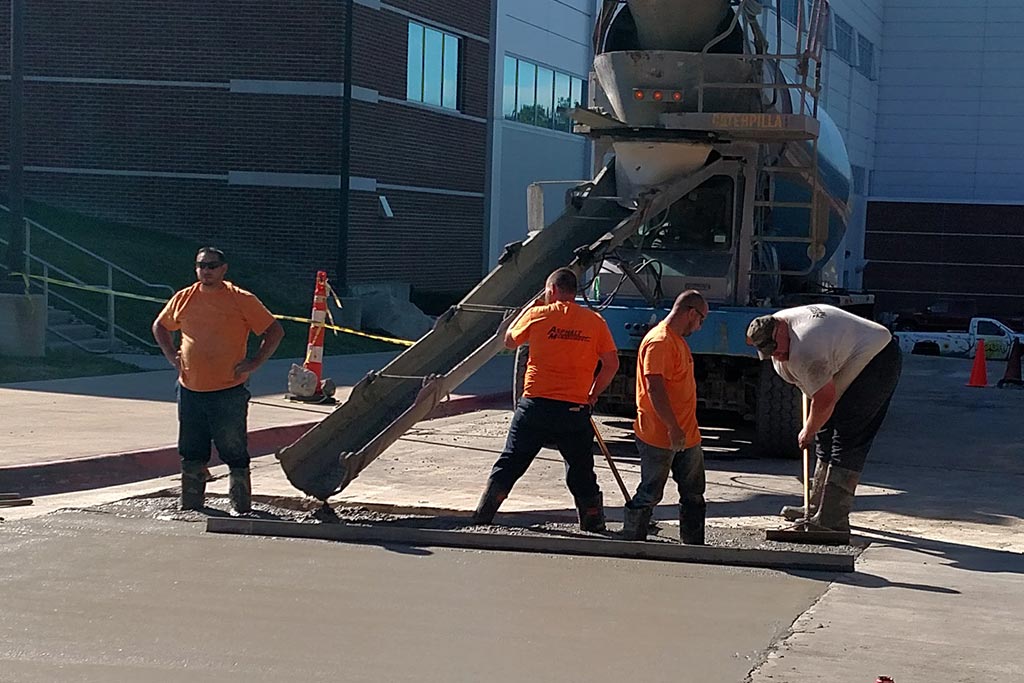 Contact Asphalt Management today for an estimate
Every industry has unique business challenges. Our professional estimators will evaluate your pavement needs and provide a proposal to meet your goals. Whether your project is standard concrete construction or heavy duty, safety-related, routine maintenance or new concrete construction, Asphalt Management Inc. has the expertise and equipment to get your concrete services done right.