Modern Technology Crafts the Ultimate Infrared Asphalt Repair!
Infrared asphalt repair is the most cost-effective way to repair your asphalt paving. The existing asphalt is recycled by a crew of two or three trained craftsmen using one customized truck operation. The savings from using this modern operation makes infrared repairs less expensive than conventional repairs to potholes.
INFRARED ASPHALT REPAIR allows the patch to be fused to the existing pavement. It creates one continuous asphalt patch that is flush to the existing surface and thus eliminating tripping hazards. This system also eliminates any seams for water to re-enter and cause costly joint failure. A typical repair takes approximately 20 minutes to complete, including preparation and clean-up. The BIG advantage is that once the repair is complete, your parking lot can be re-opened to the public within minutes.
What can Infrared Asphalt Repair be used for?
Redirecting water flow
Manholes & Storm drains
Bird baths (Puddles)
Bumps & high spots
Utility openings
Trench repairs
Pothole repair
Speed bump installation
Handicap ramps
Rough surfaces
Oil spots
Paver seams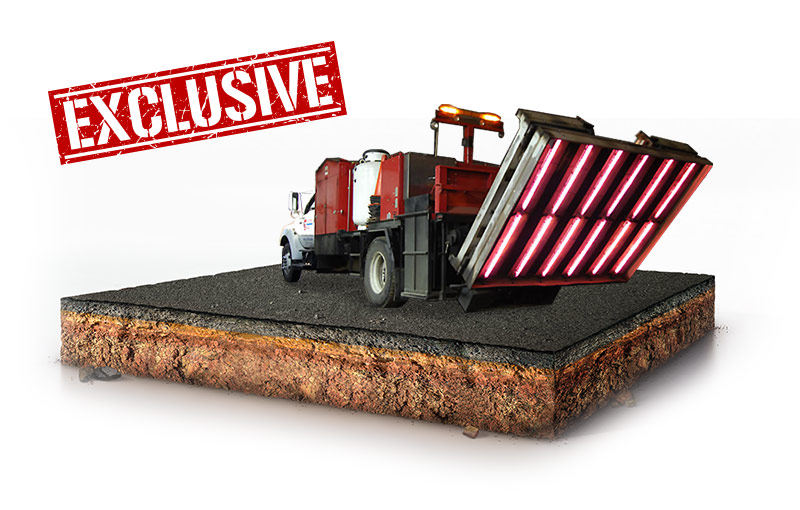 From asphalt to concrete flatwork, Asphalt Management, Inc. can handle your job.
WHY CALL ASPHALT MANAGEMENT INC FOR YOUR REPAIRS?
WE ARE AT YOUR CONVENIENCE
For the convenience of your customers and your business, Asphalt Management's advanced infrared asphalt repair technology allows us to offer our asphalt repair services 24 hours a day / 7 days a week!
COST EFFECTIVE, LONG LASTING SOLUTIONS
Asphalt Managment Inc. uses the new and advanced Modern Infrared Repair System to deliver a long-lasting, superior and cost-effective solution to solve your asphalt problems.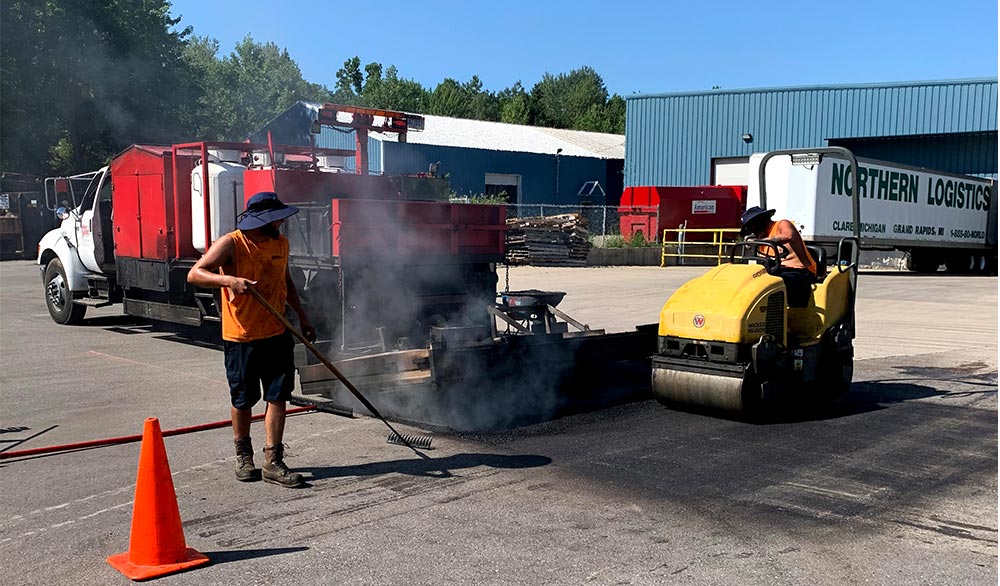 To find out more, read the  FAQ'S below